What's maztah got to do with lasagna?
As Italian-American food became a mainstay of American Jews' daily fare, it was only natural that we wanted to adapt some of our favorites to the festival of unleaved bread. It's a classic mid-week Pesach dish, but without tofu, what does a vegan use in matzah lasagna? Cashews and cauliflower of course!
Matzah lasagna has always been a Passover staple in my family, but when I'm already relying on nuts over legumes for the bulk of the week, I needed something that would be a hearty, yet healthy meal. Although I've added legumes into my Pesach repertoire now that I live in Israel (and married a Mizrachi), I still like to challenge myself to create as many recipes as I can that don't rely on legumes for when I'm hosting. However, I've made Pesach lasagna like this for so many years, I almost prefer it this way.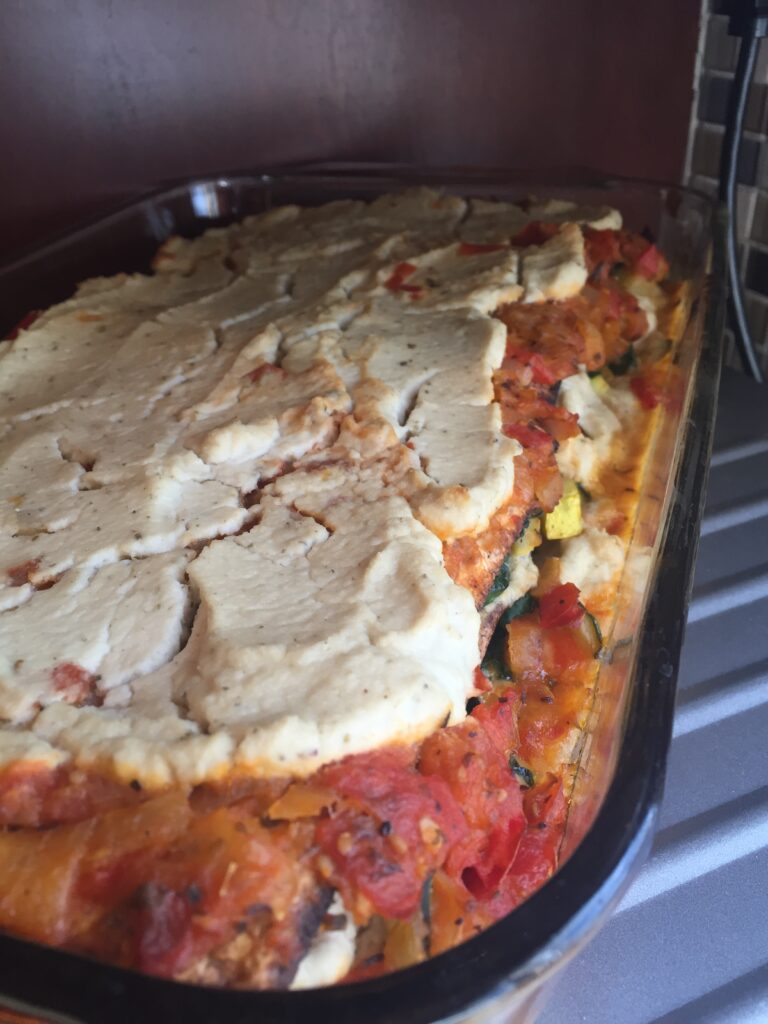 Enter Cauliflower
In case the unassuming cruciferous stalks haven't stood in for enough in recent years, cauliflower cashew ricotta is one of my old favorites. The cauliflower adds a deeper flavor and a lofty texture to the cashews, which would otherwise be more akin to a thick, rich cream on their own. I prefer this combination over almonds since mixing the cashew cream into fluffy blended cauliflower better evokes the feeling of creamy cheese. Plus, we just need some variety sometimes, so since my other Passover staple is almond cheese, cashews it is!

As for the sauce, it's a simple base for any veggies you like! You can add chopped mushrooms for a "meatier" sauce, zucchini, eggplant, peppers, you name it. I like to keep mine on the basic side and mix some chopped frozen spinach (drained) into the cauliflower. That leaves the sauce as a tangy and aromatic flavor base to soak into the matzah.
No Matzah? No Problem
If you've just had more than enough matzah for one year or are looking for a gluten free variation, it's easy to replace the matzah with peeled and thinly sliced sweet potato or thinly sliced zucchini. Sometimes we even make lasagna like this in the middle of the year for a health change of pace.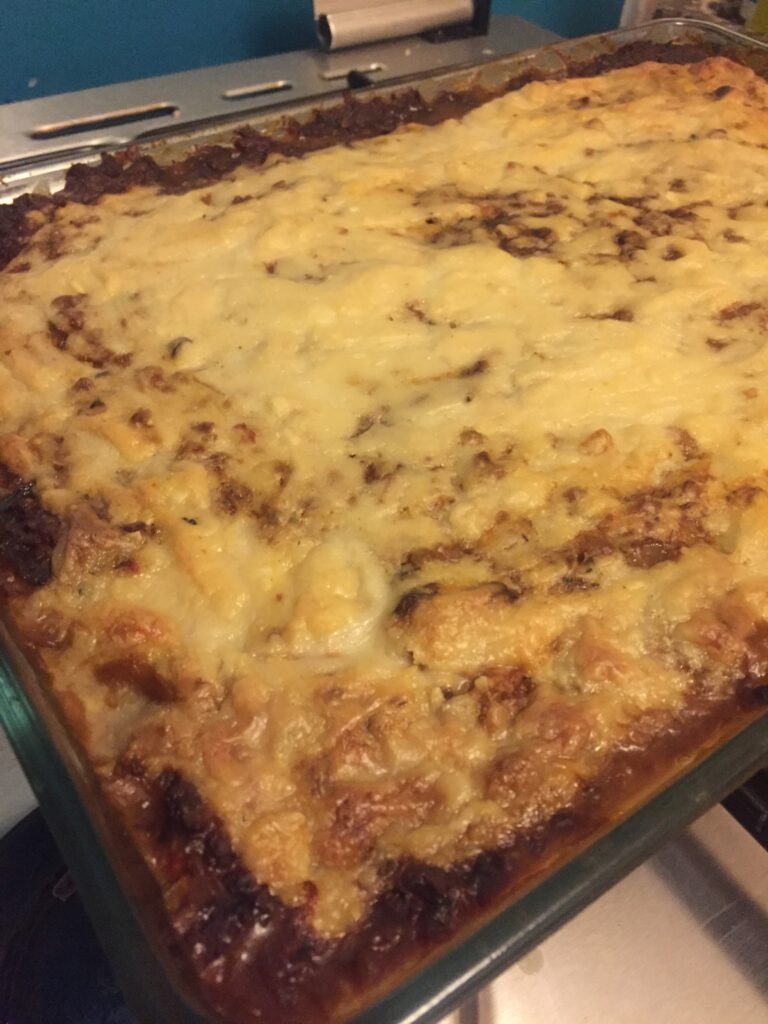 Looking for more vegan Passover ideas like this? Buy my ebook, "A Very Vegan Passover"