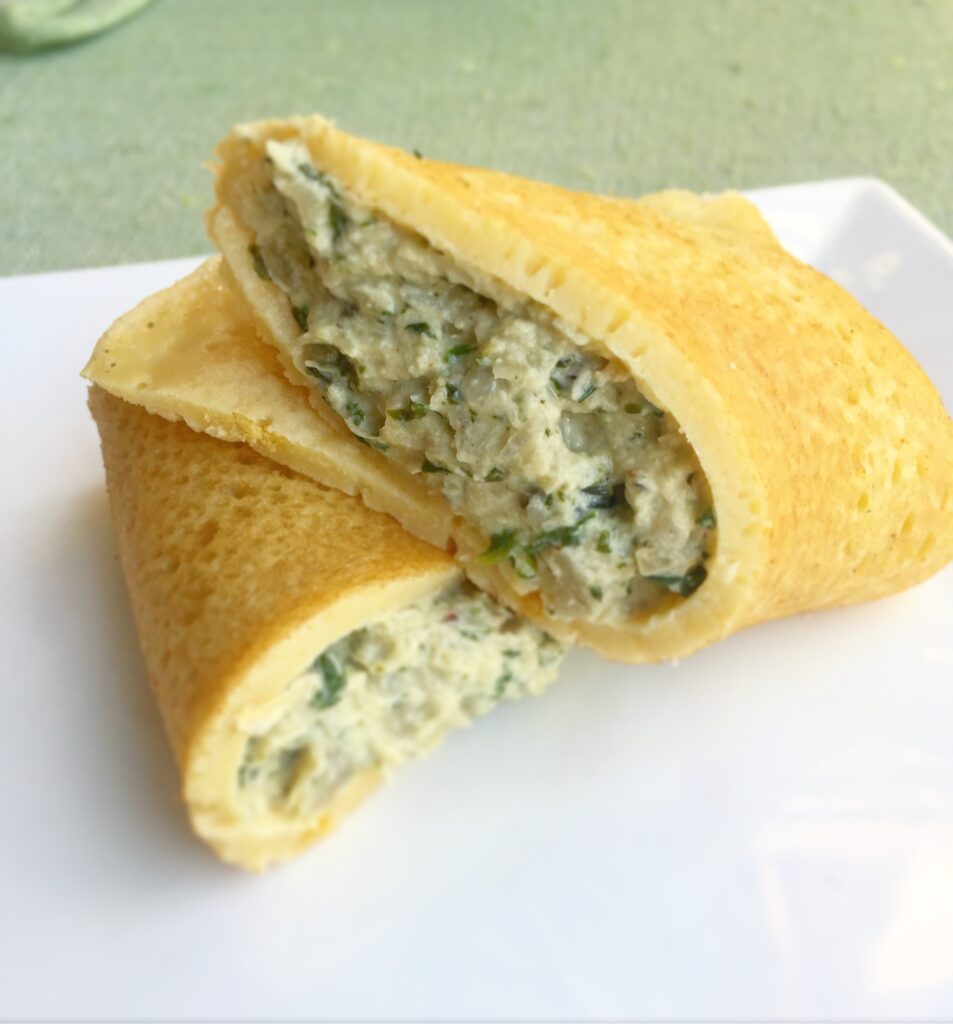 I recently had the pleasure of creating a recipe for blintzes for a guest post on my friend Jonathan's blog, Flavors of Diaspora. Blintzes may be upstaged by their better-known cousin, crepes. However, you'll find that they're an equally delicious option. After all, whoever said they wanted less pancake when they could have more?
In addition to veganizing a recipe that is typically based on both dairy and eggs, I decided to add a few updates of my own. Below, you can find an excerpt of the introduction I wrote for the recipe on Jonathan's site:
Ah blintzes, an oft-overlooked contribution to the Ashkenazi brunch spread. But baked or fried, who can deny the pleasure of eating a stuffed pancake? Common across many cultures, blintzes are an Eastern European answer to crepe envy. With a slightly springy pancake, embracing a warm, and hearty filling, they are a food traditionally eaten for Shavuot, and other holidays where dairy is customary.

Ashley, for Flavors of Diaspora
You may think you knew blintzes, but not only are these dairy and egg-free, this filling pulls from the perennially popular spinach artichoke dip. For the full recipe, head to Flavors of Diaspora.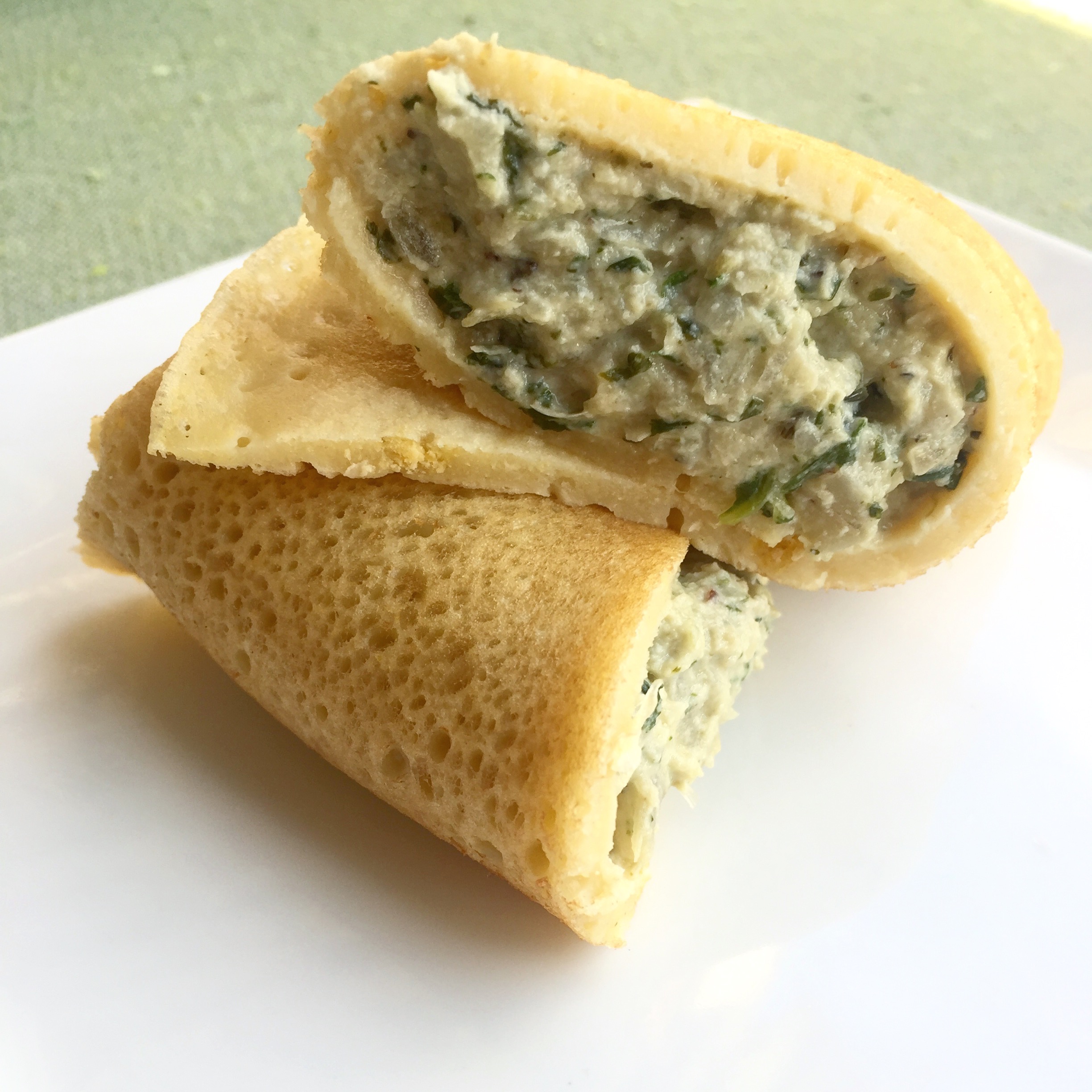 Tried the recipe? Let us know how your version turned out, and tag your photos with #tipsyshades!